With more than 73 years of experience selling high-quality components to customers in many states of the U.S., M.B. McKee Company, Inc. has the country's largest inventory of component parts. That means we're prepared to service your industrial, agricultural, or commercial equipment as quickly as possible, so you don't have to endure costly downtime. Contact us today to learn more!
Bearings in Amarillo, TX
Mechanical and roller bearings are one of our specialties in Amarillo, TX, so whatever kind of bearings you may need, you can bet we have it in stock and can ship it to you right away. You can count on receiving a high-quality component that will provide you with great service.
Mounted Bearings
Included in the general category of mechanical bearings are standard ball bearings, taper rollers, and spherical roller bearings, all of which we can supply high-quality versions of.
Unmounted Bearings
We carry a wide variety of unmounted bearings, including needle roller bearings, deep groove ball bearings, angular contact ball bearings, and thrust ball bearings.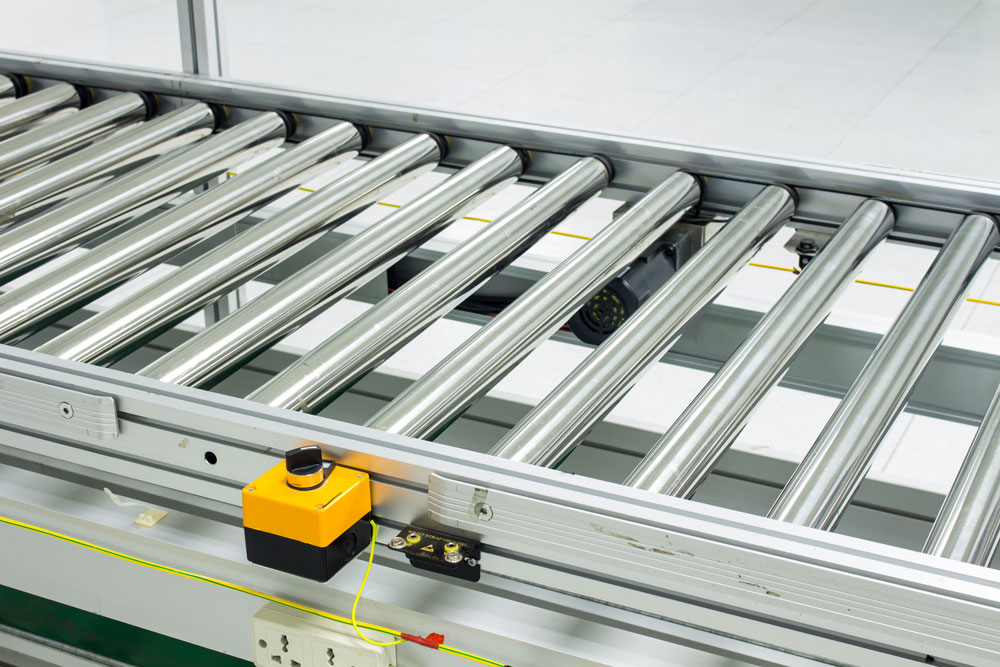 Conveyor Systems in Amarillo, TX
Millwrights, OEM's, and contractors with clients in the cotton industry are all aware of how crucial it can be to have the right components ready to replace worn out parts, so that industry can continue on.
Belt Conveyors
These are one of the basic tools of industry, and are capable of moving mass quantities of material from one place to another.
Bucket Elevators
When you need material moved vertically to another destination, you'll want a high-quality bucket elevator to get the job done.
Drag Conveyors
Often used in tandem with screw conveyors or belt conveyors, these tools are very handy for transferring bulk materials.
Roller Conveyors
Powered by a shaft situated beneath rollers, this type of conveyor is very effective for transporting lighter loads.
Screw Conveyors
By using a rotating helical screw blade, this type of conveyor accomplishes the transfer of light solid materials or liquid materials.
Wire Belt Conveyors
These conveyors are composed of tight mesh which allows you to transport granular goods from place to place without product loss.
Cotton Gins in Amarillo, TX
If you have a business which uses a cotton gin, you know how important it is to keep your machine in the fields at harvest time. That means you'll need high-quality replacement parts from M.B. McKee Company, Inc.
Need Conveyor Components & Roller Bearings in Amarillo, TX?
If you are in need of any kind of conveyor components or roller bearings, and your business is situated anywhere within the huge 200-mile service area we cover, we can have the parts you need delivered very quickly, so you won't lose valuable business production time.
Mechanical Bearings & Conveyor Components FAQs
We are often asked questions about our parts and our business in general, so we've included some of the most common of these below. If you happen to have questions other than these, by all means contact us at our headquarters, and we'll be glad to supply you with an answer.
How Much Do Mounted Bearings Cost in Amarillo, TX?
It will depend on the specific type of mounted bearing you need, but the general price range can be anywhere from $15 to $200.
How Much Do Unmounted Bearings Cost in Amarillo, TX?
These typically cost in the neighborhood of $7 on up to $40, depending on the specific type of unmounted bearing you need.
How Do Your Conveyor Components & Systems' Prices Compare to Others in Amarillo, TX?
Our prices for conveyor components and systems compare very favorably to our competitors in the area, and in most cases, we can provide the less expensive component, while still offering the highest quality.
How Much Do Cotton Gins Cost in Amarillo, TX?
A modern cotton gin will cost somewhere around $7 million, and of course that will depend on the model you buy, as well as how many options are included on the particular model you purchase.
Points of Interest & Activities in Amarillo, TX
Whenever you happen to be in the neighborhood of Amarillo, TX, you should make a point of seeing some of the great attractions in this area.
Jack Sisemore Traveland RV Museum
Some outstanding examples of recreational vehicles are housed here, including those from the very beginning of the industry.
American Quarter Horse Hall of Fame & Museum
Some of the great quarter horses of history are memorialized in this museum, in the form of stunning sculptures, plaques, and a great deal of educational material. If you're a fan of horses, you'll love visiting this outstanding museum which can tell you their story.
Cadillac Ranch
Everyone has fun at the Cadillac Ranch, painting classic old cars that have stood the test of time, and are now being used to entertain and delight. Bring your whole family to The Ranch, and have the time of your life, painting one of these classic cars.
Bill's Backyard Classics
There's no better venue in the southwest for seeing all kinds of classic vehicles. If you're a car nut, or if anyone in your family has been bitten by the classic vehicle bug, this is the place where you can spend all the time you want, admiring and appreciating some of the greatest cars ever built.
Amarillo Zoo
This zoo has been operating continuously for more than 65 years now, delighting families from all over Texas, as well as visitors to the area. Here you'll find birds, reptiles, amphibians, mammals, and invertebrates of all types, all in their natural habitat. The zoo also offers a number of programs which are highly educational in nature, so local schools and other groups can learn everything about the creatures we share the planet with.
Don Harrington Discovery Center
This science center offers a number of different learning experiences, some of which can be participated in right from your home. It has a fully functional planetarium which is a great learning experience for the whole family, and there are always special exhibits like the 'World of Butterflies', which provide unique insights into various aspects of life on earth.