There's only one place to go in Hereford, TX when you need high-quality mechanical bearings or conveyor components, and that's M.B. McKee Company, Inc. For parts you can rely on to hold up under the stresses of production, we are the one company you should consider first.
Mechanical & Roller Bearings in Hereford, TX
We have virtually every kind of mechanical and roller bearings you might need, with the biggest inventory of quality components anywhere in the region.
Mounted Bearings
In terms of mounted options, we carry high-quality spherical roller bearings, taper rollers, and of course standard ball bearings, so we can supply any need you have.
Unmounted Bearings
We have cylindrical bearings, needle roller bearings, thrust ball bearings, deep groove ball bearings, angular contact ball bearings, and many more in the area of unmounted bearings.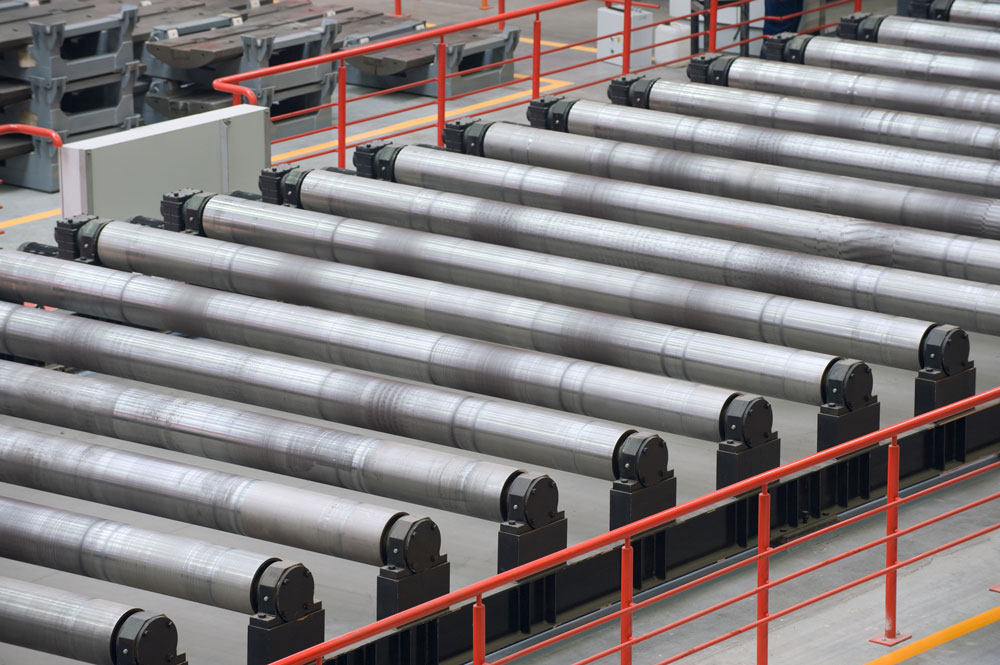 Conveyor Components & Systems in Hereford, TX
If you're in need of any kind of conveyor components or complete conveyor systems in Hereford, TX, come see us at M.B. McKee Company, Inc. We can offer you the widest selection at the most affordable prices.
Belt Conveyors
Belt conveyors are among the most commonly used tools for agricultural, commercial, or industrial uses, and we can provide you with an entire system if need be.
Bucket Elevators
Great for transporting material vertically to another destination, bucket elevators can be indispensable, and we have all the parts you need for them.
Drag Conveyors
Often used on bulk material-handling applications, drag conveyors can be critical to your operation, and we can keep yours running smoothly.
Roller Conveyors
When you need relatively lightweight materials transferred, roller conveyors are the way to go, and we can outfit you with all the necessary components or a complete system.
Screw Conveyors
A mainstay of bulk-handling industries everywhere, screw conveyors have a number of moving parts which can break down, and that's where we can be a big help to you.
Wire Belt Conveyors
Wire mesh conveyors are good for transporting granular materials to other destinations, and we can either sell you a complete system, or any of the components you might need.
Cotton Gins in Hereford, Texas
When you need your cotton gins to be extra-productive, you can't afford downtime due to work or broken parts. Contact us at M.B. McKee Company, Inc. when any of your cotton gin parts need replacing.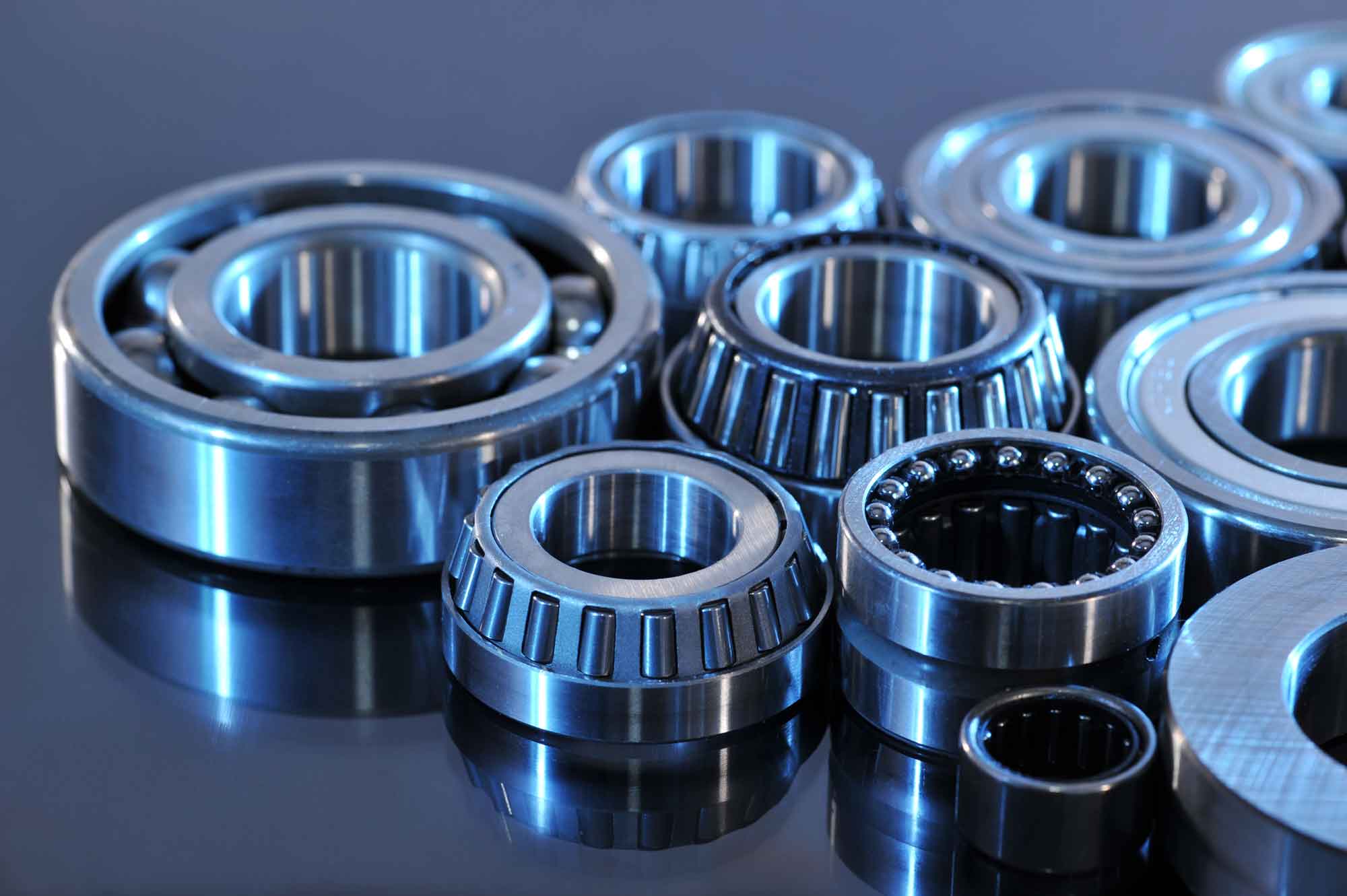 Need Components & Bearings in Hereford, TX?
Any time you require any kind of bearings or conveyor elements for your business in the region around Hereford, TX, you should contact us at M.B. McKee Company, Inc. You can expect fast delivery, high-quality components, and the most affordable prices in the entire area.
Bearings & Components FAQs
We are often asked many of the same questions about our components and our business in general, so we have included these frequently asked questions below. If you have questions you'd like to ask us which are not on this list, please do contact us and we'll be glad to respond with the appropriate answer.
How Much Do Mounted Bearings Cost in Hereford, TX?
For the most part, mounted bearings in Hereford, TX cost between $15 and $200, depending on the specific type of mounted bearing you need for your agricultural or industrial equipment.
How Much Do Unmounted Bearings Cost in Hereford, TX?
Unmounted versions will generally cost in the neighborhood of $10 to $50, although once again depending on the specific type you need, this cost might go up or down.
How Do Your Conveyor Components & Systems' Prices Compare to Others in Hereford, TX?
Our prices are some of the most affordable in the area, and you can usually expect that we will sell you a high-quality version of the part you're looking for, at a price lower than any of our competitors.
How Much Do Cotton Gins Cost in Hereford, TX?
Cotton gins are complex machines which are relatively expensive, and in Hereford, TX it would probably cost you in excess of $7 million to obtain a name-brand cotton gin.
Points of Interest & Activities in Hereford, Texas
There are some points of interest you just shouldn't miss when you're in the Hereford, Texas area, and some of them are described below.
Deaf Smith County Museum
Most of the exhibits on display at this museum are tributes to the early pioneers who populated the Texas Panhandle. The prevailing theme at the museum is 'How Our Pioneers Lived, Worked, and Played'.
Veterans Park
This park is situated in Deaf Smith County, TX, and is dedicated to the many veterans from Texas who have offered their service, and sometimes their lives in defense of the state and country.
John's Party Place
Patrons from miles around the area routinely reserve John's Party Place for birthday parties, wedding receptions, anniversary parties, bachelor parties, and many other kinds of events. John's is fully equipped to handle almost anything, and they do everything possible to ensure your party or your event is a huge success.
Hereford Aquatic Center
The Aquatic Center takes great pride in promoting fitness to all area residents, because swimming activities are ideal for using all the muscles and bones in the body, so all can be strengthened during any period of exercise. There are private parties for those interested, times for open swim, lessons for youngsters, water aerobics classes, and lap swim sessions for those who are really serious about their exercise programs.
Dameron Park
Dameron Park is primarily a playground, so bring all your youngsters and let them have the time of their lives in a safe setting, where you can supervise them and be sure they're protected from harm. Most of the equipment is relatively new, so your kids will be sure to enjoy playing here, and interacting with others of their same age group.
North Park
North Park is one of the 10 different city parks contained within Hereford city limits, and it's sandwiched in between 14th Street and 15th Street, if you were to go looking for it.